To keep your teeth in their very best condition, it's essential to brush twice a day – but do you
know the best time?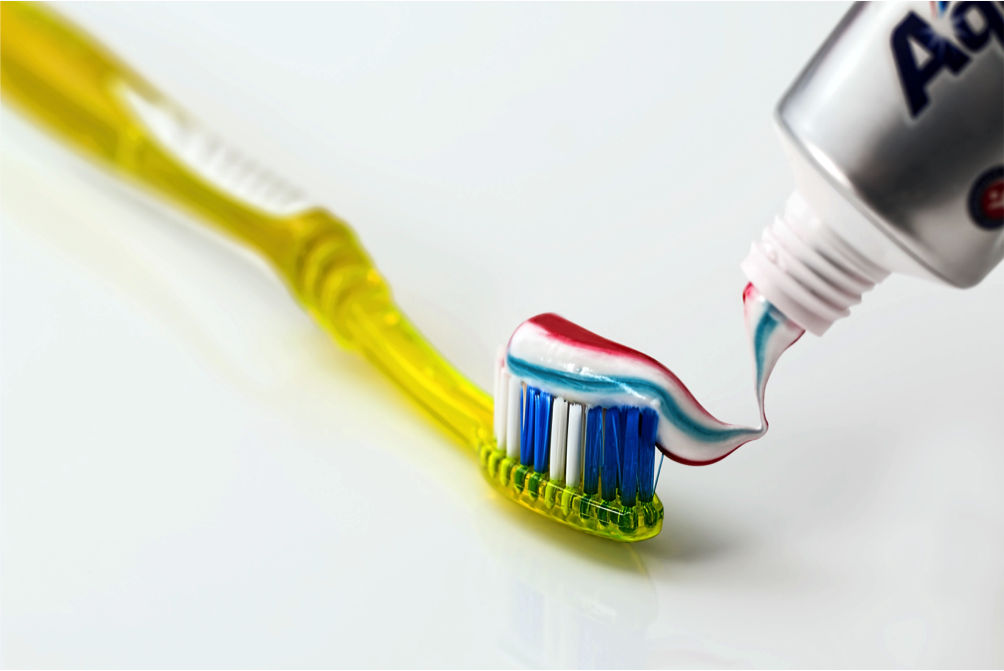 Most people know that brushing your teeth twice a day is an important part of your dental hygiene routine, and will help to keep plaque at bay. The chances are that over the years, you've developed your own personal habits about exactly when you squeeze in your daily tooth-brushing. But have you ever stopped to consider that you might be brushing at the wrong time?
Here's a closer look at the pros and cons of brushing your teeth at different times, and when you'll get the most benefit.
At Night
The evening brush is the more straightforward of the two, so let's start with that. Brushing your teeth before you go to sleep should be one of the last things you do. Don't eat or drink anything after you've brushed your teeth and you'll have the best possible protection while you're in the land of nod.
Even though you aren't eating or drinking during the night, plaque will still accumulate in your mouth. This is partly because we have less saliva while we sleep and that gives plaque the ideal opportunity to multiply and grow unchecked.
If you don't brush before you sleep, your teeth will already be covered in a sticky film of plaque which will thrive in the low-saliva conditions as you slumber. Therefore, it's important to make sure you don't skip your night-time brush, even if you're feeling tired.
In The Morning
NHS advice suggests brushing your teeth in the morning, but exactly when? Straight after you wake up? Immediately after breakfast? Or a little later in the morning before you head out to work? There are lots of variables to consider on the best time to brush.
If you like to wait until after breakfast to freshen up your mouth, there's bad news: you could be damaging your teeth. The acid levels in the mouth are at their highest after you've eaten and brushing at this time could simply drive the acid further into the enamel rather than getting rid of harmful food particles as you probably thought.
Rather than brushing your teeth right after breakfast, wait 30 minutes and you'll be safe to carry out your usual dental hygiene without risking enamel damage. This principle applies to any meal you eat throughout the day.
However, the general consensus is that the best time to brush your teeth is before breakfast, not after. You'll avoid damaging enamel when it's at its weakest and you'll be able to remove the layer of plaque which has built up during the night. If you don't brush your teeth, the plaque that's grown at night can use the sugars in your breakfast to try and do more damage.
The toothpaste you use will also provide protection against the food you're about to eat for your breakfast, with a layer of fluoride over the enamel protecting against damage.
Get More Advice
If you want to get the best out of your dental hygiene routine, including brushing your teeth, we are always happy to provide advice. Pop in to see us or make an appointment and your dentist can help with any queries.