Happy birthday to us,
Happy birthday to us,
Happy birthday, to Sloan Dental,
Happy birthday, to us.
I can't believe it. 10 years ago Sloan Dental Carfin opened with just a few staff taking on new dental customers. Jump forward 10 years and we now have two practices, over 20 staff, and offer Straight Teeth treatments along with Skin Treatments, whilst maintaining our strong growth of dental patients.
I can look back and see how amazing it is that we have grown as a business but I couldn't do any of this without our amazing staff and you, our patients, who are more like family members now.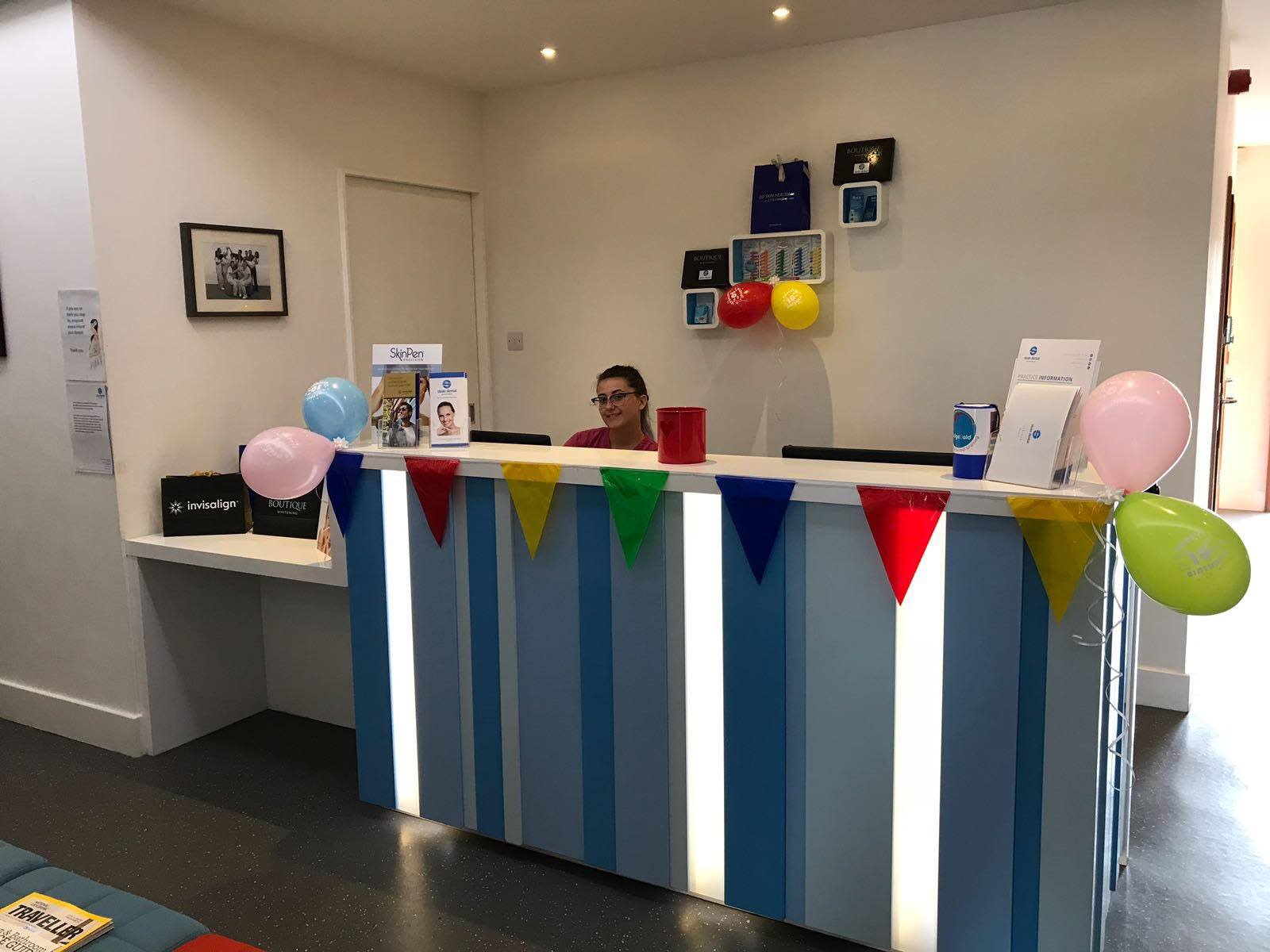 From day one we wanted to make sure our practices are comfortable for our patients and they feel at home. Not just when you're sitting in the waiting room but also in the dentist chair. Our modern dental practices help patients who are not comfortable going to the dentist feel more at home when they visit us. That's why we get comments like this…
Happy birthday to the best Dentist on this planet.

I'd like to say a huge thank you to my Dentist Sinead I'm a very nervous terrified patient and she is just brilliant makes you feel as calm as you can be and believe me that ain't no easy task!!!! She is lovely 😊 and although she put me through the mill on Wednesday lol for my own good she did it so quick it was over before I knew it and there were 5 big whoppers that came out and new plate in same day although my gums are still sore and will be for a few weeks I'll have no more toothache

So thanks Sinead you're 1 in a million and a huge thank you to all the girls in the practice Louise and her team are amazing. And although Kathryn Kathryn Strain work there anymore she was the one that got me back into going to the Dentist hadn't been in years because of my fear of them but she helped Conker my fear and although I still don't like going

I always go for my check-ups.

Thanks to you all for putting up with me.

~ Angela Taylor
From myself, and Aileen, we want to say a huge thanks to all our staff throughout Carfin, Motherwell, and Bishopton, Renfrewshire, we couldn't have done it without you. And an even bigger thanks to all our patients over the last 10 years. It's been our pleasure being your go-to dentist.
Here's to the next 10 years.
~ Niall & Aileen Sloan.