Choosing the best toothbrush for your mouth
Maintaining good oral hygiene is critical to our overall health. Gum disease increases your risk of getting serious health issues like heart disease and diabetes. It's little wonder that there are so many types of toothbrushes available these days – the choice is overwhelming. The truth is the best toothbrush for you is the one you find easiest to use. But there are a few things that all good toothbrushes have in common. Read on to find out how to pick the best toothbrush for you.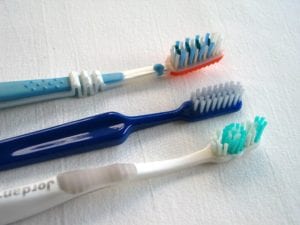 Choose a toothbrush you're comfortable with
The most important aspect of choosing a toothbrush is that it's comfortable to use. This means that the best toothbrush has a head that fits comfortably in your mouth and can effortlessly reach all your teeth. The handle should be easy to grip and manoeuvre, especially so you can reach your back teeth and brush the tongue-side of your front teeth. If you have a toothbrush that meets all these requirements, you've probably already found your perfect toothbrush.
Opt for soft bristles
It's natural to want to reach for the medium or hard-bristled brush when you buy your next toothbrush. These toothbrushes have stiffer bristles, which gives your teeth the feeling that they've been given a good scrub. However, these toothbrushes can damage your gums and enamel, leaving you susceptible to gum disease and cavities. Switching to soft-bristled toothbrushes may feel strange at first, but they are just as effective and safer to use than their harder counterparts.
Invest in a quality brand
Considering toothbrushes must be changed regularly, it's tempting to purchase an inexpensive brandless multipack. While some of these varieties may be harmless, there is no way of knowing if the materials used are safe for your teeth and overall health. Instead, opt for a toothbrush approved by the UK's Oral Health Foundation. You can find a list of approved brands by following this link.
If you have arthritis, consider going electric
Electric and manual toothbrushes are equally effective. But if you have arthritis or other mobility issues, it may be worth the investment. Invented for this specific purpose, electric toothbrushes require less manoeuvring because the brush head does most of the work for you. This ensures a pain-free and effective brushing experience.
Even the most advanced electric toothbrush can't replace a good oral hygiene regime. So remember to brush twice daily for two minutes at a time and don't forget to floss!